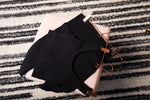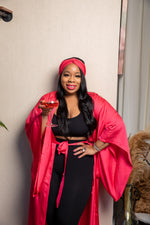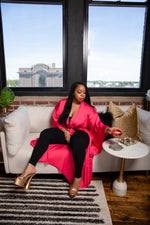 Let the softest ribbed lounging set on the market hug your curves as you luxuriate! Made of 92% Nylon and 8% Spandex, the rib style fabric is non-sheer allowing you to repurpose it for errands or a sporty chic look with a few accessories.
Make a statement with this Best Seller and add a little extra glamour by pairing it with a FABLeisure robe or any of our Luxury Robe Bundles!
Have a lounging experience like no other with this 2-piece set, available in two looks (Crop Tank & High-Waisted Capri Leggings or Bralette & High-Waisted Leggings).
One size fits S-XL with its super stretchy, comfortable, and slimming silhouette! Get ready to Slay & Luxuriate!
Image gallery
About
SDesirebrand was created to empower women to stay fabulous by celebrating their confidence and femininity with lifestyle and transitional fashion essentials that can be worn for at-home loungewear, leisurewear, vacations, or day to night outings. Whether it is luxurious satin robes that make women feel fabulous while lounging around their homes, slay essentials to accessorize and elevate their look, or sip essentials that they can sip pretty with at home or on the go. The goal is to keep women vibrating on a high frequency so they can live a life of luxury.